I don't know about you, but I often get overwhelmed with the amount of YA novels I'd like to read. (Or any book, for that matter.) And when I get overwhelmed ... I tend to procrastinate.
In other words: I neglect to read any of the books I'd like to read simply because I can't decide which one to read first.
I know, it sounds ridiculous. But please don't tell me I'm the only one who does this.
So, I've narrowed down my top YA books I'd like to read this year.
And they are ...
1. "Lola and the Boy Next Door" by Stephanie Perkins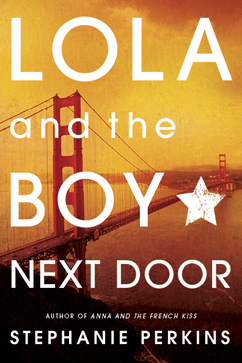 2. "The adoration of Jenna Fox" by Mary E. Pearson
3. "In Between" by Jenny B. Jones
4. "To All the Boys I've Loved Before" by Jenny Hann
5. "The Lies About the Truth" by Courtney C. Stevens
6. "Parallel" by Lauren Miller
8. "To Get to You" by Joann Bischof
9. "Remember to Forget" by Ashley Royer
10. "Storm Siren" by Mary Weber
~ ~ ~
What are your top YA must-read books for 2016? Have you read any of the books on this list?